Our Team
We are a team of experts with different professional expertise.
We work together in an interdisciplinary way. We are united by our passion for India.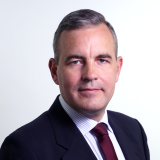 Markus Hoffmann-von Wolffersdorff
Rechtsanwalt Wirtschaftsmediator
Markus is the founder of KNPP-Indigo. He has been in the Indian business for a long time. As a lawyer, he and his Indian partners advise medium-sized companies on various legal and economic issues in the Indo-German context. He has gained diverse professional experience in India, he is a realist and he understands the challenges of his clients when entering the market in a foreign culture. Markus has a big professional network and he voluntarily heads the German-Indian Round Table in Saxony.
Professional curriculum vitae

2003 Engagement for the legal department of the Indo-German Chamber of Commerce in Mumbai
2003-2004 Lawyer with Brandi Dröge Piltz & Gronemeyer Attorneys at Law
2004-2018 Partner Dorschner & Hoffmann Attorneys at Law
Since 2019 Partner KNPP Attorneys at Law and Patent Attorneys
India-specific experience / knowledge / functions

Strategic and legal advice to German companies entering the Indian market
Establishment and termination of Indian subsidiaries and joint ventures
Advising on the acquisition of stakes in Indian or German companies
Conception and implementation of a system for in-company training and further education according to the principles of German dual vocational training for Indian companies
Establishment of R&D cooperations between German research institutions and Indian companies
Representation of German companies vis-à-vis Indian authorities
Litigation and Alternative Dispute Resolution in India and Germany
Conception and implementation of delegation trips from India to Germany and match-makings between German and Indian companies
Strategic and legal advice to Indian companies on entering the German market
Partner search for Indian companies in Germany, presentation of Indian companies and negotiation with German partners
Establishment of subsidiaries of Indian companies in Germany
Interim management and company administration in Germany
Conception and implementation of conferences in the German-Indian context
Training of German and Indian executives
Head of the German-Indian Round Table Saxony
Member of the German-Indian Round Table Central Germany
Vice-President of the German-Indian Lawyers Association e.V.
Author and editor of the reference book "Business Guide Indien" published by Bundesanzeiger Verlag
Languages

German - mother tongue

English - business fluent

Russian - Basic knowledge
Prof. Dr. Stefan Wengler
Dr. rer. pol., Diplom-Kaufmann
Stefan has been intensively involved with India for over ten years. He led an Indo-German MBA program at the University of Applied Sciences in Hof and a partner university in India. During this time, he built up an India-wide network of companies and educational institutions. Stefan advises companies on their market entry in India as well as on various marketing and sales topics. He also organizes the German-Indian Round Table in Upper Franconia on a voluntary basis.
Professional curriculum vitae

Since 2014 Science Venture GmbH, Bayreuth, Managing Partner, Strategy and Management Consulting in the areas of Marketing & Sales, Digital Transformation in Sales and Sales Excellence
Since 2009 Hof University of Applied Sciences, Hof/Saale, Professor of Marketing & Sales, teaching courses on Strategic & International Marketing, Capital Goods Marketing & Technical Sales and Global Sales & Key Account Management; Head of the research group ERUX (Empirical Research & User Experience) at the Institute of Information Systems
2006 - 2008 Lehnkering GmbH, Duisburg, Marketing & Sales, development and support of company-wide key account management with major customers worldwide in the chemical and steel industries
2002 - 2005 Free University of Berlin, Berlin, research assistant, doctorate on the topic of key account management as well as collaboration in projects for the development of virtual and real learning and knowledge platforms on the topics of corporate strategy, competitive strategy and the development of innovative business models
2000 - 2001 ZLU GmbH, Berlin, management consultant, implementation of projects to optimise Europe-wide logistics processes for companies in the chemical industry
India-specific experience / knowledge / functions

Since 2014 Consulting of companies in the Indo-German environment on topics such as market entry, development of sales strategies, establishment of national sales structures, relocation of production sites and management of joint ventures as well as further education of employees
2010 - 2016 Development, establishment and management of the German-Indian Master's program German Indian Management Studies (GIMS) at the locations Hof and Coimbatore, India
Director of the German-Indian Round Table (GIRT) Upper Franconia
Member of the German-Indian Round Table (GIRT) Central Germany
Member of the "Global Sales Science Institute
Member of the "German Society for Foreign Policy
Languages

German - mother tongue

English - business fluent

Spanish – advanced
Eike Dölschner
Dipl.-Ing. Maschinenbau
Eike comes from industry and is a fan of India. He has worked for engineering groups and for medium-sized companies as an operations manager worldwide and he has many years of experience in setting up and managing industrial companies in India. As a passionate engineer, he has technical expertise in strategic market segmentation, product management and development, supply chain, operations, quality management and after-sales. Eike thinks systemically and sustainably, he knows the cultural challenges of doing business in India from his own experience.
Professional curriculum vitae

2021 - today Doelschner Consulting
2014 - 2021 HEROSE GmbH and HEROSE Group, Technical Managing Director, Hidden Champion, global market leader for cryogenic valves with production in Germany, United Kingdom, India, China and Australia
2010 - 2014 Wilo SE, Senior Vice President Division Submersible & Highflow Pumps, P&L and overall technical responsibility for the locations Hof (D), Pune (IND) and Kolhapur (IND), development of global production network
2008 - 2010 Mahr Messtechnik GmbH, Production Manager, Member of the Executive Board
1990 - 2008 KSB SE, Vice President Production Europe, (2003-2005), strategic and operational responsibility for production plants in Germany, France, Spain, China, development and operation of a production network between Europe, China, India and Brazil, previously Plant Manager, IT Project Manager, QM/TQM Manager, Head of Technology Development
India-specific experience / knowledge / functions

2008 - 2014 Managing Director of HEROSE GmbH
Executive with WILO SE (Group)
M&A and post-merger integration experience of an Indo-German joint venture and a 100% subsidiary, member of the Board of Directors with full P&L and technical responsibility, business field definition and market penetration in India, set-up of Indian R&D centre, set-up of Indian production according to European standards, set-up of global production network, preparation of market studies for OEM and consumer products.
Languages

German - mother tongue

English - Business fluent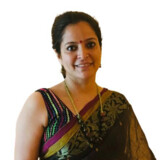 Jyotsna Chaturvedi
Advocate
Jyotsna is an Indian lawyer with many years of experience in Indo-German business. She is responsible for the area of commercial law at the renowned law firm Maheshwari & Co. in Delhi. Jyotsna has extensive practical experience in the market entry of foreign companies, mergers, acquisitions, restructurings, venture and private equity financings and joint ventures between Indian and foreign partners. Jyotsna has presented papers at various national and international conferences to promote Indo-German business cooperation and has written legal articles on various business topics.
Professional curriculum vitae

2007-2010, Senior Associate at Rajeev Goel & Associates, Advocates & Legal Consultants specialising in Mergers and Acquisitions, Corporate Compliances.
Since 2010, Head of Corporate Practice by Maheshwari & Co. Advocates & Legal Consultants with responsibility for business law, laws and regulations, technology cooperation, mergers and acquisitions
India-specific experience / knowledge

Legal and commercial advisory
Establishment of branches and production facilities in India
Production of product-specific studies for market entry
Search and selection of potential partners in India
Organization of Indo-German business delegation and match-making
Search for Indian specialists
Regulations, guidelines and laws in India
Languages
Armin Huck
Master of Textile Engineering
Armin comes from an industrial background and he works and lives mainly in South India. He has over twenty years of experience in market introduction, production, sales, interim management, technology transfer and joint ventures in India and he has been and still is working for industrial clients from Europe from various economic sectors. As a passionate engineer, he has excellent technical expertise in textile machinery, safety engineering, food production and metalworking and processing. Armin is very well connected in India; he knows the country, the culture and the challenges.
Professional curriculum vitae

Education as skilled worker for machines and tools
Master of Textile Engineering University of Reutlingen
Production assistant Escada AG Munich
Project Manager Ceramtec AG (formerly Feldmühle) 1988-1996
Sales Manager South-East Asia of Zentes Unitex GmbH 1996-2000
Manager of H+P GmbH and BHT-AG 1998-2006
General Manager of Erbatech Machinery India Pvt.Ltd. 2006-2012
Project management in India for Illig Maschinenbau GmbH & Co.KG, Alfred Kärcher Vertriebs GmbH, Kesseböhmer Holding KG, MT Derm Medical Products Pvt.Ltd., Gebrüder Conzelmann GmbH & Co.KG
Interim management in India for Klaus Union India Pvt.Ltd., MKB Cast Pvt.Ltd, Schake India Metal Works Pvt.Ltd., Küsters Calico Machinery Pvt.Ltd.
Founder Indo-German-Consultants 2012
India-specific experience / knowledge

Market research and concepts for market entry in India
Set-up and management of production and sales in India
Interim management of Indian subsidiaries of European companies
Project management and coordination in India
Partner search and background assessment
Ad-hoc measures
Owner Indo-German-Consultants
Languages

German
English
French (Basic)
Italian (Basic)